Appointments for couples escorts have become increasingly popular as more and more couples seek new ways to spice things up. However, it is very important to make the right choice for couples to ensure an enjoyable encounter. The traditional threesomes have fallen out of favour somewhat as it tends to instil feelings of insecurity and jealously. Especially when it involves a third party that the couple already know. Therefore, a couples escort booking is a much better way to go. You get none of these problems because the escort is completely unknown to the couple on a personal level. And after the sexy tryst there is no need to have no further dealings.
Making the right choice for your date
Here at Park Lane and Mayfair, our couples escorts cater for almost every taste and desire. Whereas our duo girls are more geared towards single guys who would like to enjoy the pleasures of the attention of two stunning women. With themselves being the main focus of attention of course. With a couple, the appointments tends to be more geared to the female partner. Many ladies like to get all of the attention, therefore it is essential to make the right choice for couples bookings.
Where a couples appointment is booked, the companion knows that usually the gentleman will enjoy more of a watching scenario. Most men find it extremely erotic to watch their partner with another woman. Our ladies understand the situation and it is their aim is to ensure that the couple enjoy their time and they have no problems with that. Usually the couple will enjoy each other at the height of their desire with the escort's general encouragement. After the appointment no further contact is made and the couple can go on with their daily lives uninterrupted by emotions and insecurities. So with this in mind you can be sure to have a guilt free and very pleasurable evening.
Meet our escorts for couples
We have the greatest selection of the most enchanting couples escorts in London. You can rest assured that the ladies you see within our couples galleries are all discreet, intelligent and socially confident. They seek nothing more than to provide pleasure and have no interest in furthering any relationship with their clients. This is, perhaps why so many couples turn to us to enhance their private lives. We are a trustworthy and reliable establishment and ensure that the right choice for couples is always made.
Brazilian babe Luna
Luna always gives so much more than you would expect from an escort date and is always the right choice for couples bookings. In other words, she is highly versatile and loves entertaining anyone willing to show her a good time and treat her kindly. Incall or outcall services are available too. This top London escort could be all yours for an hour or two or even the whole night. To make an appointment simply call our 24 hour agency and be sure to let us know if you have any special requests. Luna is one of our most open minded escorts and is very adaptable and keen to please.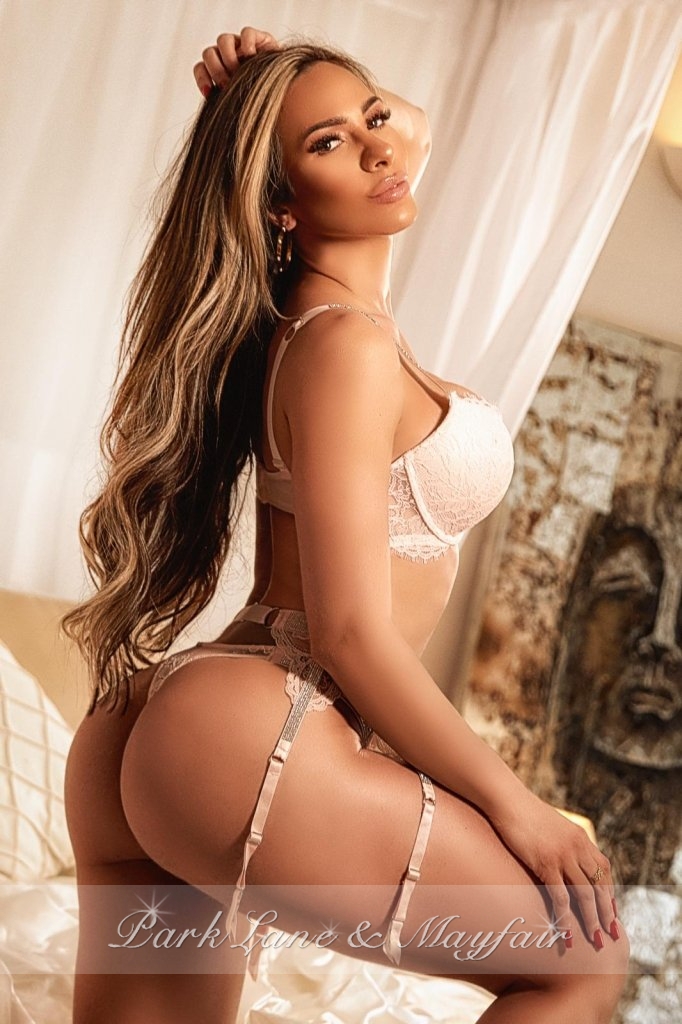 Top couples companion Holly
If you are looking to meet an extra special escort, you've come to the right place. Holly is always wonderful company to be around and the right choice for couples looking to have an enjoyable time. In addition to this, she is also more than capable to satisfy your fantasies and making dreams come true. Let Holly show you why she's in such high demand and you'll soon discover why she is one of our top London escorts. Book an intimate couples appointment and have this sensual young lady all to yourself. She really is the perfect companion for any occasion.