How To Book A London Escort
When you book a girl from Park Lane & Mayfair, you're agreeing to pay her for the time and companionship she will provide. Payment must be made at the beginning of your booking and in full. All bookings commence from the time you agreed to book from. If you arrive at an incall booking later than 15 minutes, without first contacting the agency, the girl you booked reserves the right to cancel your booking in favour of another.
Booking escorts online is very simple and our hard working staff are constantly available to deal with any enquiries you might have. In other words, your requests will always be answered in a professional and timely manner. Our booking form has all the necessary information to arrange your escort appointment. Therefore, please provide as much information as you can when booking an escort in London, as the more we know the easier it is for us to help you.
We recommend you pick the one or two escorts you are interested in booking. It is always a good idea to have a backup in case the companion you wish to see is not available on that day. Our escorts are in high demand, which can sometimes results in them being unavailable at short notice. Therefore, we always recommend you book in advance if you can to avoid disappointment. One or two hours in advance is usually fine to secure your favourite companion. However, for immediate escort bookings it helps if you have a 2nd choice and call rather than book online.
Escort Appointments Made Easy
When booking a London escort, you might as well do it with one of the best agencies in the capital. Our London escort agency will always aim to make things as simple as possible for you to find your perfect high class escorts. Park Lane and Mayfair escorts provide all the key benefits that every good London escort agency should bring you. If you prefer to call to book escorts, our friendly receptionists are available to advise whether your preferred escort is available, and offer alternatives if she's not. We are open 24 hours a day to take your calls and you'll find our reception team are extremely helpful. They have all the up to date information about our escorts and their services.
Feel free to ask them for any recommendations when speaking to our friendly team. We are always very polite, honest and professional. Please feel free to ask if you need any help in selecting the right companion for your needs. Let us know if there's anything that might make your booking more pleasurable. For example, what services you may like or if you have any preferences in how you'd like your chosen lady to dress. If you tell them exactly what you're looking for, they'll be more than happy to offer some great suggestions.
The Key To A Successful Booking
Understandably, we take the safety of our girls very seriously. When you contact us, we will ask you questions in order to determine your suitability. This serves both as a background check and also enables us to choose the right escort girl for your requirements. A good relationship with a London escorts agency is vital to a successful meeting with one of the girls. Once you have decided on your escort, it's a good idea to focus on what you should do once your she arrives. When meeting your escort it's important that you pay her upfront. Getting the formalities out of the way right at the beginning is always expected. The initial awkwardness of exchanging money is then out of the way and you have your whole date ahead for you to enjoy.
Our escort girls are fun, friendly and beautiful and an absolute delight to be around. However, please remember to always be courteous and respectful to them also. How much you enjoy an escorts services really depends entirely on you and how you treat her. There are many ways to make the most of your experience. We guarantee that you will have a much more pleasurable time by being honest and respectful. Escorts will be much more open when they know that you consider them as professionals and act accordingly. In other words, if you book escorts, treat them in the best possible manner then they will be more likely to return the favour.
Using Our Online Booking Form
The online booking form is designed for your convenience, so we can call you back at a time that suits you. This gives freedom to potential clients to make an appointment with one of our London escorts anytime they want. The systems also helps us to optimise our customer service. To book escorts, just send us your exact requirements and we can easily help you find the right lady for your needs. You can select your favourite escorts easily and discreetly when booking online. Of course, we also have customer care support to handle various queries for booking an escort in London should you need it. In addition to this, our receptionists are available 24 hours a day if you'd prefer to call.
A simple screening is necessary to confirm a booking. If you are staying in a hotel and thinking of booking escorts in London, we just need your reservation details to verify you are a guest. When you have booked from a private residence then a landline must be provided. Alternatively, if you have chosen to meet your escort on an in-call basis, you'll be given the details of the location once the booking is confirmed.
Why We Need A Contact Number?
When booking one of our beautiful central London call girls, please provide as much information as you can. Based on the details you give us, we will always aim to match you up with the perfect companion. Above all, we want to make sure that your time spent with our elite young ladies is as enjoyable as possible.
A contact number is always required if you're planning to make a booking. Firstly, so that we can get in touch with you if there is an issue regarding the meeting. Secondly, as you can appreciate, we always take precautions to ensure the safety and security of our ladies. Please note that your booking will be refused if you do not provide a contact number. Once we have confirmed the availability of your chosen lady, we will organise the appointment accordingly.
There is a reason why we are considered to be the best agency in town. We provide all the key benefits that every good escort agency should bring you. For example, our online booking system works all the time and we can call you back at a time that suits you. This gives freedom to potential clients to make an appointment with one of our ladies anytime they want. So if you've ever needed a gorgeous companion at short notice then look no further.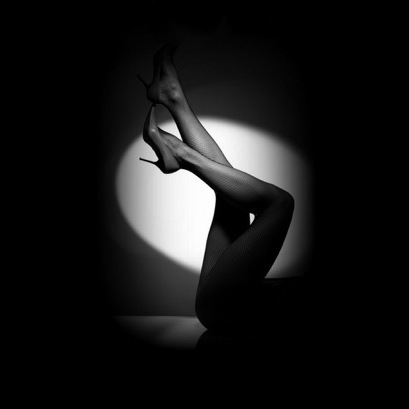 Scroll