Here at Park Lane and Mayfair, some gorgeous girls are known for being more than just good friends. For those who like a special treat now and then, we thought we'd introduce you to the best duo girls in town. We certainly find that two girls who are happy and comfortable with each other are a much better choice for a double booking. Therefore, we will always recommend girls who we know are relaxed with each other and enjoy one another's company.
Agencies Duo Recommendations:
Being with two beautiful girls at once is something that countless men have fantasised about. Some lucky ones have experienced threesomes in their lifetimes and perhaps on multiple occasions. However, for those who are tired of fantasising and want an exciting encounter with two beautiful girls, look no further. We have the best duo girls to choose from here at our London escort agency. Therefore, if you thought this was a fantasy completely out of reach for you, think again.
Shannon & June Double Act
Firstly, Shannon is a lovely escort with a great body and stunning features. This escort has a sweet and fun-loving nature and goes out of her way to provide excellent service. Add to the mix her friend June; a gorgeous companion with long dark hair and big brown eyes. She has a stunning figure and is always dressed beautifully. Together, they make one of the best duo girls combo and are always in high demand.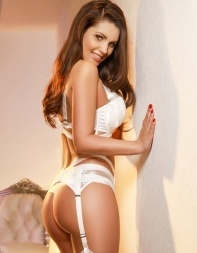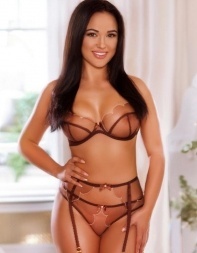 Duo Girls Gaby & Christina
Gaby is a gorgeous, bubbly blonde companion with a wonderfully wild imagination. Gaby is your girl if you want adventurous and fun-loving, with a sweet personality and a love for all things naughty. Christina is one of our most popular escorts to date, and for good reason. This delightful escort companion is at the top of her game regarding seduction. These two blonde beauties are perfect for a duo girl-on-girl adventure.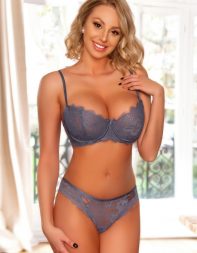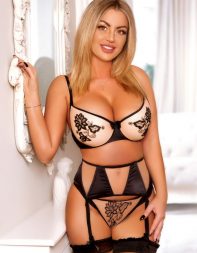 Francesca & Nicole Girl On Girl Treat
Francesca is a sexy Italian escort who loves to please, is very open-minded and is guaranteed to satisfy even the pickiest of men. She has a wildly playful nature and is an excellent choice for couples bookings and parties. In fact, Nicole is one of the most popular petite escorts in London. And you know what they say – good things come in small packages. She's an excellent social companion, and her fun and flirty nature will keep you entertained for hours. They are the ultimate double act for our more adventurous gentlemen clients.