We all have those secret desires that we would love to be able to share. If only we could find the right person to appreciate them. Most of the time our deepest desires will only ever be a figment of our imagination. However, what happens when fantasy can become reality? Well, London escorts have a unique trait and they specialise in making dreams come true. They can fulfil your experience and they certainly make a lunch break something more satisfying than a sandwich in the park. The ultimate test of their abilities comes when the client has "special requirements".
Act out your desires and fantasies with our Fetish Girls
When it comes to those secret desires, domination or submission fantasies between escort and client come with a lot of trust. While it can be a fetish, it's also a healthy way to act out other fantasies. The beauty of acting out those secret desires is that you can have your partner dress up and indulge in your fantasy. Boundaries should always be set before role play can begin and a safe word ensures that no rules are broken. This can be a regular arrangement or a one-off treat for the client. Some escorts are more adept and experienced than others so make sure you specify this when you book. For obvious reasons there are fantasies your elite companion will refuse to indulge in. Anything that compromises her safety or is dangerous to you both will be declined. Please make sure you both know exactly what you are asking and how it will be expected to pan out.
If you want open minded, then Erika is the ideal choice to act out those secret desires. Her love for life ensures that time spent with her is always full of fun and excitement. She will tease and please and totally throw herself into making sure you're the centre of her attention. Check out Erika's London escort video and you'll see that you're in for a treat. This girl is not only beautiful, she's also full of confidence and she loves to tease and please.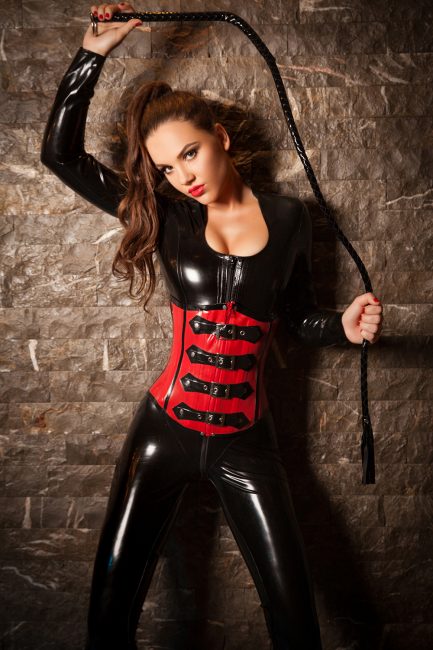 Meet the girlfriend type for those secret encounters
The girlfriend experience is something the best elite escorts provide with aplomb. They absolutely adore spoiling their clients with kisses and sweet nothings. As a result, sometimes it can be hard to distinguish fantasies from reality. This is the simplest form of fantasy and can be enjoyed whether you have booked your London escort for an hour or a whole day. Believe us; it will usually result in a repeat booking you will both look forward to.
The majority of escorts who provide girlfriend experience fantasies also offer a variety of other services. For example, massages, cuddles, kissing and caressing, much like a real girlfriend. The GFE has a different definition for different people but ultimately it's more than a friend, but less than a girlfriend. Our GFE escorts are intelligent, well educated and extremely well spoken with impeccable manners and always immaculately dressed. Furthermore, they have excellent communication skills and are ideal dates for those secret desires you might have.
Paulina is the ideal choice for anyone looking to discover those secret desires. Therefore, if you're after a top call-girl who knows how to please, she is the perfect choice. With that super sexy body, naughty mind and gorgeous looks, Paulina doesn't disappoint. It's not a surprise that she is one of our most popular GFE escorts in London at the moment.