High Class Escort Agency
AGENCY RECOMMENDATIONS
About Us
Meet Top London Escorts
When it comes to top escort agencies, they don't get much better than this. Welcome to the best escort agency in London for high-end companionship. Our elite ladies work with us to provide a bespoke service throughout the capital. Therefore, you will feel exceptional from the first moment you meet these fantastic females. Our ladies have very playful and lively natures; their demeanour and attitude are always praiseworthy, and they are all simply gorgeous. Because of their quality service, good looks and class, gentlemen seek their company.
Our high-class London escort agency always maintains the best reputation for providing superb service in the escorting industry. As one of London's finest agencies, we specialise in only the most beautiful and professional models for companionship.
Discover The Best Escort Agency In London
Most people choose escorts from top London escort agencies because they want to know that the ladies are screened for quality. After all, clients want to ensure they have a good experience with their chosen companion. Well, as our high-class agency has been in business for over ten years, we know our stuff. You will always find a fantastic variety of stunning and professional young ladies perfect for your requirements. Discover only the very best escorts in London. These beautiful companions are not just friendly and easy to talk to; they love the companionship of gentlemen.
Here at Park Lane & Mayfair, we have a fantastic reputation for providing unparalleled service to our clients. As a well-established escort agency in London, we are considered by many to be the finest around. Our English receptionists are efficient and trustworthy, and we only choose to work with the best high-end escorts. Whether you require a companion for an hour or a night, we can make your dreams come true. Providing a quality service to our clients and the best London escort agency service in the capital encourages men to return to our agency. In other words, when it comes to London escort agencies, they don't get better than this.
The Most Professional Companions
Scroll through our gallery of high-end escorts; it's a great place to check out our selection of beautiful young ladies and their available services. Different gallery options are available to help you find your best match, from the escort's locations and services to their nationalities and prices. Our website has an easy-to-use filter to help you find exactly what you want. For example, after an erotic massage with a busty young blonde in Bayswater, you can filter down to your specifications. Using our escort agency service gives you the rare opportunity to do things you never thought possible. Explore your wildest fantasies and relax and unwind in the company of a beautiful woman.
Recommendations from other clients are also a good source of information to help with your selection. By reading the escort's reviews, you better understand the girls and the quality of their services. We always encourage our clients to leave a review when they can. It helps London escort agencies like ours better understand the quality of service the girls provide. We care about our clients just as much as we do about our top London escorts. Happy escorts equals happy clients, and that's how we like it. We always want gentlemen to feel welcome and to come back as regular customers of our agency.
What Makes Our Models So Elite?
Having the most selective recruitment process in the business enables us to provide you with the best high-end escorts in the capital. Above all, our gorgeous girls are chosen for their charm, stunning looks and friendly natures. In other words, they all have something special that separates them from other escorts. Our girls are available for home visits or can travel to visit you at your hotel or private residence. Whether for a business trip or just a moment of relaxation, we guarantee the perfect high-class companion.
We always work hard at Park Lane and Mayfair London escort agency to provide the ultimate dream escort dates. Our clients demand the best, so we always have a fantastic selection of beautiful escorts available, day and night. We guarantee that you will always experience first-class and professional service. As one of London's leading agencies, we work hard to provide our clients with the most beautiful, seductive and enchanting high-class escorts. Fantasy becomes a reality with our top London escorts consistently delivering an unforgettable experience.
How The Best London Escort Agencies Work
Regular Park Lane and Mayfair visitors know that we look after our clients very well. This is one of the many reasons our agency is considered the best. Whether you're living here, working in London, or just visiting, as long as you are a respectful gentleman, our girls can meet you. As a customer-oriented agency, our potential clients always get the best service. Therefore, we have very high expectations of all our ladies.
Any lady deemed unsuitable, we take off our books. We hold a tough stance against trafficking and refuse to represent any escort if we suspect trafficking or control of prostitution is taking place. If we have any concerns, these are immediately reported to the appropriate authorities. As far as we know, all of our girls offer escort services by choice and are happy to be represented by us. In addition to this, our high-class escorts are interviewed thoroughly before we represent them. This is to ensure that our standards are always maintained.
Prices & Payments
Our ladies offer an unforgettable experience for the best possible price. The price difference comes down to the individual escorts. For example, their skills, beauty, location and know-how. We make it our business to ensure that we know every one of our escorts in London very well. Therefore, this enables us to categorise our ladies correctly on the website. As a result, we can assist our clients better when they are looking for their perfect match.
Please know that our escorts will always sort the business out first. This way, everybody can feel relaxed and enjoy the afternoon or evening ahead. They can accept cash payments and immediate bank transfers into their accounts. London escorts may also ask for taxi fare on top of their booking fee, so be prepared. The outcall rates listed on the escort's profiles include their travelling time but NOT the taxi fares. Therefore, taxi fares might be added depending on the distance between her location and yours. Travelling costs are to be paid in advance for bookings outside central London.
When you book high-end escorts from Park Lane & Mayfair, you agree to pay her for the time and companionship she will provide. Payment must be made at the beginning of your booking in full. All bookings commence from the time you agree to book. If you arrive at an incall booking later than 15 minutes, without first contacting the agency, the lady you booked reserves the right to cancel your booking in favour of another.
Ensuring Client Discretion At All Times
We cannot stress enough how important discretion is to us. Our services are always tailor-made to our client's specifications when booking. As a result, no two experiences will ever be the same with our beautiful girls. Above all, we want you to enjoy your open-minded companion and for everything to run smoothly. We can make excellent suggestions if you are stuck for somewhere to go. All you need to do is call us, and we'll help you find your dream date from our selection of girls. Whether you're looking for an escort to visit or an outcall escort to come to you, we will always be able to provide you with someone who fits your needs perfectly.
Please enjoy browsing our gallery of high-end escorts, and feel free to contact us if you require any assistance. We are very professional and are here to help with any questions. Furthermore, we also offer messaging services where you can book instantly via text or WhatsApp. All of our London call girls have 100% genuine and recent photographs in their profiles and honest and accurate descriptions. We can also provide escort selfies for all of our girls. So, if you happen to be visiting the capital and you're looking for a good, well-established and professional agency, look no further.
Why Choose Our London Escort Girls?
We don't just have girls on this website based on their looks alone. That's not what earns them a place at one of the best escort agencies in London. Our escort selection has much to do with how they are with their clients. This is, after all, what ultimately makes them high-class escorts. What our clients say about the service they receive is essential to us. Therefore, we like to know that our chosen girls are always the very best.
It's not enough for a client to tell us they had a good time. Our high-end escorts are known to be the best, so their service is expected to be second to none. After all, this is why they choose to book from an established agency. As a result, our London companions always provide a first-class experience. We don't recommend them to our agency if they don't.
You can safely say that we like to offer our clients the best. Furthermore, you get to choose from a wide variety of different types when booking with us. The best London escort will always provide a selection of additional extras. For example, role-play, erotic massage, naughty outfits and duo bookings, to name just a few. Most of them also have designated personal drivers, so it is perfectly normal for our escorts to travel to wherever you are based.
Your Feedback Is Always Essential
Our clientele expect to have the time of their lives with our top London escorts, and we always aim to provide that. Therefore, we are always keen to get feedback, especially when companions have been on longer bookings. This information also lets us know whether our ladies are priced in the correct category. The best London escort agencies need to know what their girls are like. So you see, it's not just about a pretty face in this game. Versatility, commitment, and a genuine love of their escorting career are all equally important. Earning a place at our London escort agency takes all these qualities.
If you have an escort who is fantastic for a short booking but can't sustain her entertaining skills for an entire night, should she be ranked high class? We would like to know if the high-end escorts we represent are good all-rounders. For example, do they perform well during dinner dates? Are they suitable for overnight bookings or better for one-hour appointments? London escort agencies need to know these things to provide the right call-girls to their clients. As no two bookings are the same, we need to know what escorts are good at.
Trust Our Escorts Always To Deliver
We bring you an experience like no other. Meet gorgeous girls at your home, arrange a hotel visit or visit them at their luxurious apartments in London. All Park Lane & Mayfair high-end escorts have the unique ability to set your pulse racing and turn your imagination wild. So unique are their ways; you cannot but praise these lovely females. For a London escort agency to claim to be the best, it has to meet very high standards. We invite you to discover the only agency to deliver the best escorting services in the capital. Give us a call today and book an unforgettable date with a top London escort.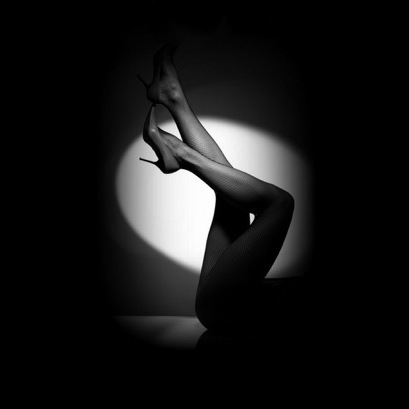 DISCLAIMER 18+
THE FOLLOWING PAGES CONTAIN MATERIAL OF AN ADULT NATURE
Before going ahead, please read the following and AGREE to the terms. By agreeing to these terms, you are providing your consent and are signing the agreement electronically.
I DECLARE AND CONFIRM: That I am of at least 18 years of age and that the law in the area and locality of the country in which I reside it is not illegal to read and publish content of an adult nature on the internet. Our fees are for companionship only. Should anything else occur, it is on the strict understanding that it will be a matter of choice between two consenting adults. If you do not meet with or disagree with our conditions, PLEASE LEAVE NOW.
Park Lane & Mayfair is an adult website intended for viewing by adults only. Therefore, you must ensure that you are 18 or over in the UK or of legal age to view adult content in the country you are accessing our material. All of the escorts you see on our website are verifiably aged over 18 and have entered the UK legally. All of the beautiful London call girls represented by Park Lane & Mayfair are responsible for their own tax and national insurance payments, and they operate on a self-employed basis.
Our escort agency acts as an introduction only. Therefore, we offer an escort booking service only to facilitate the meeting of escort and client. We cannot be held responsible for anything that happens during or after a booking with one of our London escorts. All fees paid to the girls are for their time and companionship only and are not in any way a guarantee of sexual activity of any kind. Anything that happens between an escort and her clients is a matter concerning the two consenting adults involved.