For those of you who like a special treat, we thought we'd introduce you to our ultimate duo delights. We always find that two girls who are happy and comfortable with each other are a much better choice for a double booking. therefore, we will always recommend girls who we know are relaxed with each other and enjoy one another's company. For double the pleasure and double the fun why not treat yourself? Book an appointment with these naughty companions or ask us for more duo options. Duo bookings are available for both incalls and outcalls and it's the perfect treat to end a busy week.
Duo Girls Goldie & Rosetta
Rosetta is a beautiful brunette companion with stunning features and a body to die for. She's full of energy, extremely passionate and the perfect date for any discerning gentleman looking for our top duo delights. Furthermore, if you like a more experienced escort with plenty of knowhow in the bedroom department, they don't get much better. This top London call-girl is an absolute blast to spend time with. Her natural good looks are just for starters. Teamed up with her friend Goldie, this blonde and brunette team love to entertain. They pull out all the stops when it comes to fantasy play and make their clients feel completely at ease in their company.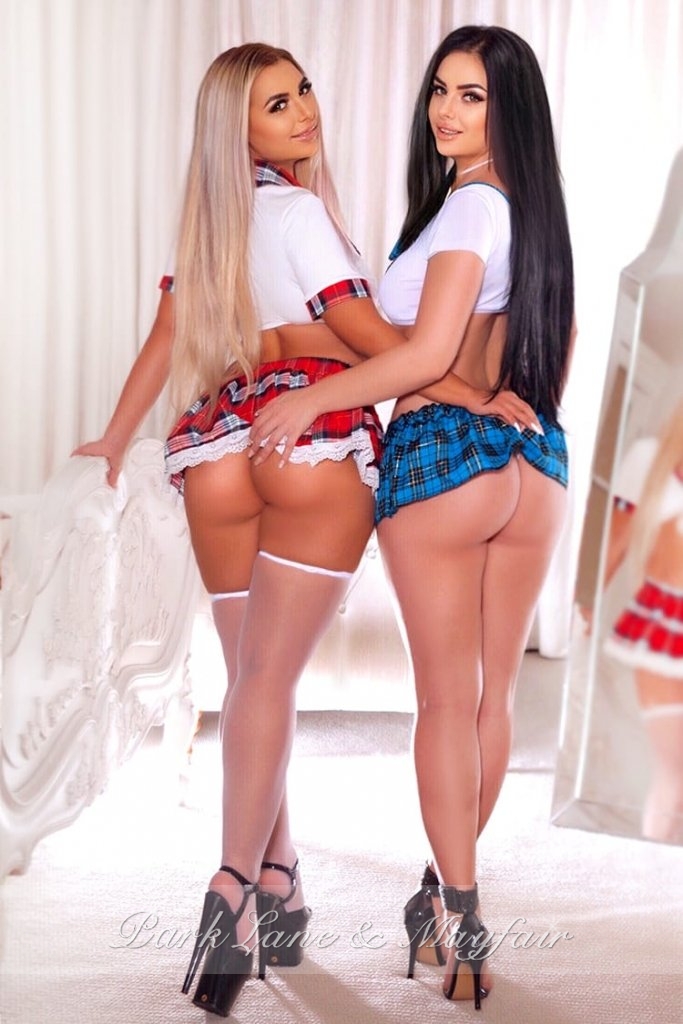 If that wasn't already enough, Goldie herself is also extremely adventurous too! As one of our naughty escorts, she does not disappoint. For example, these duo delights will guaranteed to keep you entertained for house on end. Therefore, if you like to be pampered and pleased all night long, then Goldie and Rosetta are the girls to see. They will not only shower you with love and affection, they'll also stimulate your mind in ways you'd never thought possible. These sexy London escorts are the ultimate playmates and a dream come true for all lovers of the girl on girl experience.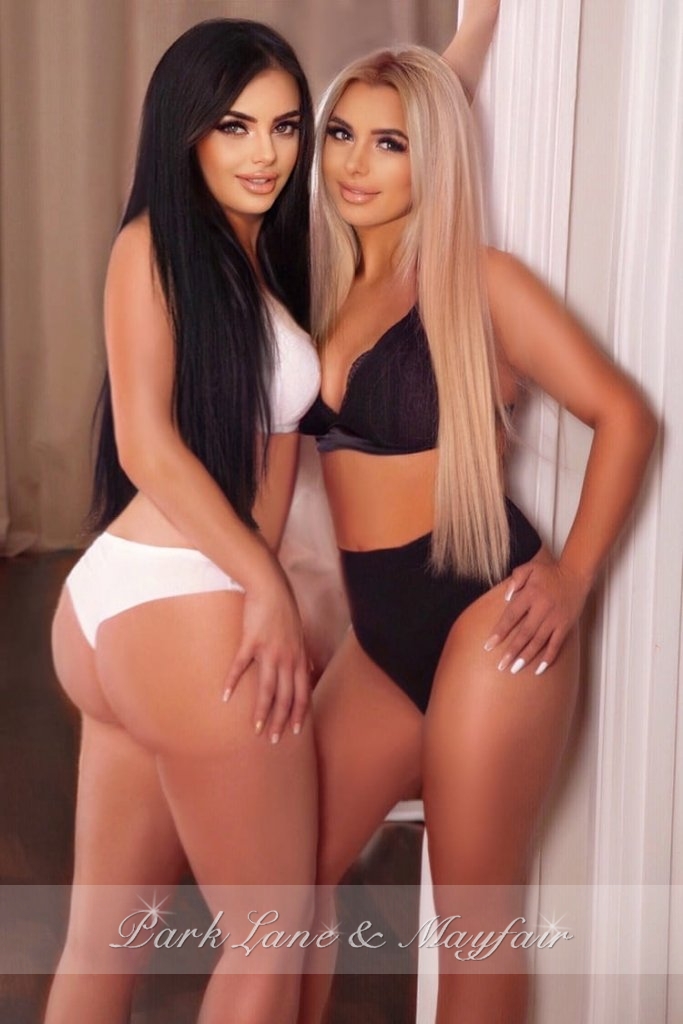 Double Delight With Alison & Brandy
Alison is the perfect elite choice for duo bookings and parties with her friend Brandy. They are sexy as hell, seductive, extremely romantic and the ultimate duo delights. As one of London's expensive escorts Alison up there with the best. She has a genuine passion for what she does, but it gets better… Brandy loves to join in the fun too and as a top escort herself they really are the dream team. Furthermore, these young ladies go out of their way to provide a first class service. Therefore, please be advised that due to high demand you will need to book in advance to ensure you get to see them. And make sure you book enough time to fully enjoy your experience too. There's nothing worse than just getting into the swing of it and then running out of time.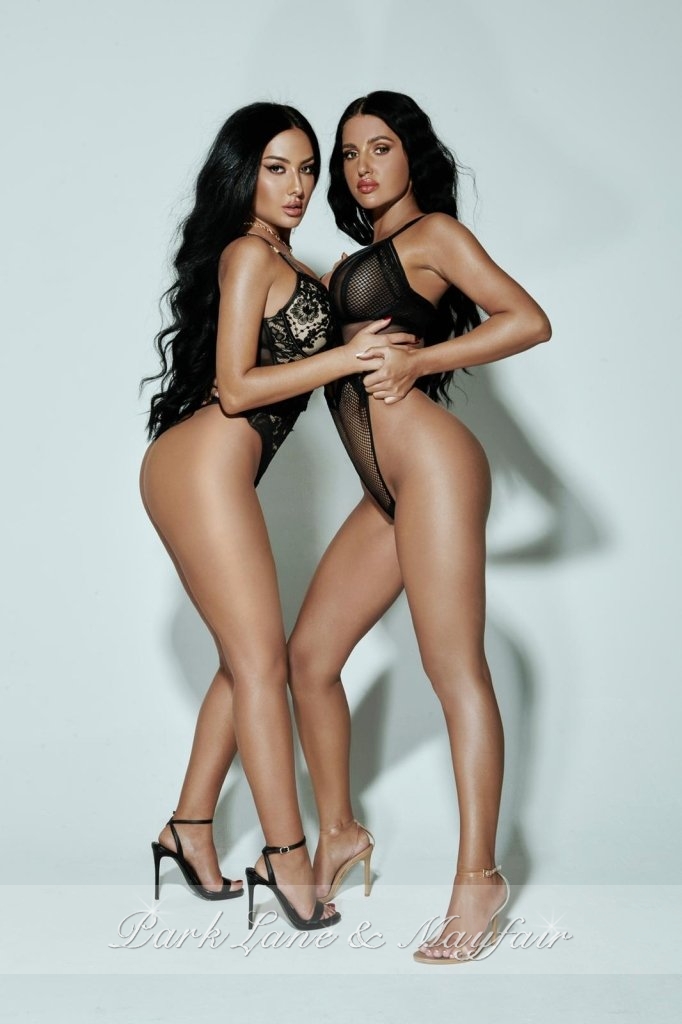 These flirty little playmates, love to dress up in the skimpiest of lingerie for a private strip show. Ask them to bring a selection of naughty outfits, or better still, go to them. an incall booking to them means you have the whole collection to choose from. These fun duo delights are always eager to please and if you like a little dress-up, it's worth knowing that they have just about every outfit imaginable. From naughty schoolgirl to seductive secretary, and they play the part perfectly. Enjoy your fantasies to the fullest with these gorgeous London call-girls and prepare to be blown away. If you have any outfit request or preference just let us know. We are here to make sure your experience is exactly as you'd like it to be and runs as smoothly as possible.