Did you know that Park Lane and Mayfair escorts can be booked in pairs? Beautiful, sultry women who can complement each other whilst doubling your pleasure. From the smoothness of their young skin, to the colour of their hair, two girls certainly means twice as much fun. How about trying a blonde and brunette as a contrast? Or the passionate qualities of the countries they were born in. For example, our Latina ladies are especially hot and sexy and you'll find our Russian girls to be extremely sultry and attentive. 
It is often a gentleman's fantasy to have two beautiful women catering to his whims. Therefore, you'll be pleased to know that we have the best duo escorts in the business. Being with two beautiful girls at once is something that many men dream about. For anyone already aquatinted with our sexy duo girls, you'll know exactly what all the fuss is about. However, for those of you that haven't experienced out perfect pairing, we can honestly say, you've been missing out. Doubling your pleasure with two beautiful girls is an encounter like no other.
Double up the fun with our duo girls
London is full of beautiful escorts ready to make a man very happy indeed. You only have to open your eyes the next time you are visiting a luxury London hotel to get an idea of the kind of females we're talking about. Those upmarket establishments are the place to spot these busy hotel escorts travelling to and from a client. However, you don't need to be staying in a swanky hotel to experience the delights that pass through the doors at night. Our duo girls can come to you or if that's not convenient you can arrange to go to them.
For those of you wanting a little taster of our dream duo treats, check out some of our finest double acts available here at Park Lane & Mayfair. Remember that it is an elite escort's mission to be as discreet as she can. Anything that goes on behind closed doors stays behind closed doors. When it comes to doubling your pleaser we can assure you that your fantasy stays safe with us. How you want it to pan out is entirely your business!
Amazing escort pleasure pairs
We specialise in bespoke services that have been tailored to the very last detail. Make sure you let our receptionist know that you want two elite escorts. They can arrange every part of your encounter from who you'd like to see to what you would like to happen. To book your special requirements, call us any time, day or night. Our lines are open 24hrs of the day. When it comes to doubling your pleasure, we can make it happen, just open your imagination.
Doubling the fun with Agnes & Maura
Agnes is not only charming and polite, this top London companion also has a natural radiant look about her and a sweet personality to match. Her passionate nature is guaranteed to keep you wanting more so don't be surprised if you find it hard to leave her company. Doubling your pleasure with a twinkle in her eye and a devilishly sexy smile, is the stunning Maura. You certainly know you're in for a treat with these two escorts in Bayswater. This girl has an extremely naughty mind too and she loves nothing more than to dress up in kinky outfits. From latex and rubber to a sexy French maid outfit, she's got them all.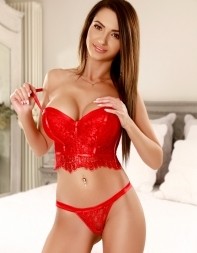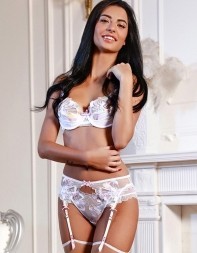 Dream Duo Amelie & Iris
Don't think that just because she's young, she doesn't know what she's doing. Amelie is well ahead of the game and loves to discover new things in the bedroom. She's very open minded and a great choice if you're looking to test out a few new fantasies. She likes to add her friend Iris to the mix. The perfect companion for all lovers of role-play and fantasy and ideal for doubling your pleasure. Iris is also naturally open minded and enjoys nothing more than spending quality time getting to know her clients more intimately. Together these girls are as passionate as they come and offer a fully enjoyable service that's second to none.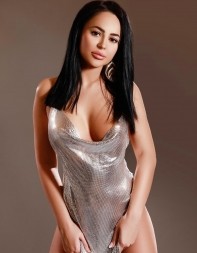 Blonde duo babes Nicki & Bambi
Nicki knows how to look the part. She's got one of the best selections of naughty outfits and toys out of all of our girls. Her curvaceous figure dressed up in some seriously naughty lingerie is what dreams are made of. This girls simply oozes sex appeal and is one of the most enjoyable companions you could every wish to meet. Book an appointment with her and her equally sexy friend Bambi. Be it with just her beautiful looks alone or with her added love for naughty role-playing, Bambi really does knows how to please her clients. This top London escort is guaranteed to get any man hot under the collar. These two are definitely not for the faint hearted. Ask for a striptease, request some extra sexy lingerie, or simple relax and enjoy their delightful company.