At Park Lane and Mayfair, we make it our business to ensure that we are getting the right girl every time. Therefore we know each and every one of our ladies very well. This, we find, is the best way to be able to assist our clients. When they are looking for their ideal date we want to get it right first time. We would not be able to suggest the most suitable companion for their particular needs had we not taken such an interest in our ladies. As a result, we know the right escort choice for you each and every time. This is something our clients appreciate. It is also something that encourages them to return to us on a regular basis.
Make the right escort choice
Our clients know that at any time of the day they can confidently book through our agency and have a memorable and fun time. We take the title of the best escort agency very seriously. For example, we believe that it means we are expected to deliver a service which is head and shoulders above any other agency. Therefore, getting the right girl every time is key. Every day we ensure that our gallery is up to date with all the latest information on each of our stunners. In addition to this, we also ensure that all our ladies have recent images. It is essential to give a true representation of our girls to enable our clients to make the right escort choice.
All of our London call-girls have a great selection of professional photographs on their profiles. We only ever use real photos of the actual girls and none of our young ladies use false pictures. The escorts images are always 100% genuine however they are professionally taken and some have a little photoshop. Therefore, we also provide natural selfies of all of our escorts so our clients know they are making the right escort choice. Providing escort selfies enables our clients to see the girls without any editing. It also means they are getting the right girl every time. This is why we have selfies for all of the escorts we represent. Some of our ladies even have videos on their profiles too.
View our girls with Videos
If beautiful, classy and seductive is what you're after, then Primrose is the right escort choice to make. You know you are getting the right girl every time with Primrose when you see her escort video. She is a wonderful high end escort and knows exactly how to heighten any erotic experience. Primrose always knows how to make an appointment personal. Her friendly approach makes her extremely easy going and super enjoyable company too. Above all, Primrose is a wonderful elite escort for any occasion. With that killer figure and her naughty nature, she is guaranteed to leave you with a smile from ear to ear. She is available for in-call escort appointments at her stylish London pad or you can arrange an outcall booking to your home or hotel.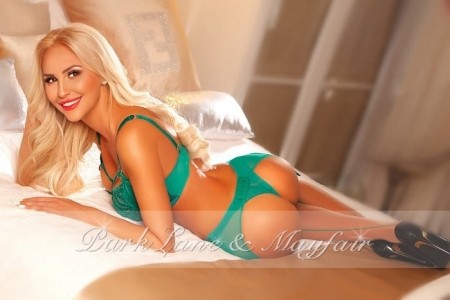 Sensual, charismatic and beautiful inside and out, Gwen is at the top of her game and she doesn't disappoint. Getting the right girl every time is a no brainer with Gwen. She is a breath of fresh air and always the right escort choice for her clients. Gentlemen who desire a genuinely adventurous and open minded escort should certainly get to know her better. She has a love for all tings naughty and you will instantly feel at ease in her company. In other words, Gwen will inspire you to experience all she has to offer. This naughty fetish escort knows how to make dreams come true. Therefore, you will certainly experience many wonderful moments in her company.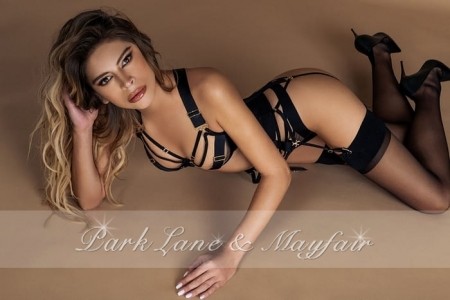 Choose The Right Agency Every Time
Park Lane and Mayfair escort agency has stunning female companions ready to meet you right now. Getting the right girl every time is what we do best. Check out the wide variety of beauties on our books. We have all types of models from around the world for various types of dates in the capital.
You may decide that would like to enjoy the company of a sweet and charming girlfriend companion for a dinner date. Or perhaps you would like a more open-minded party girl type. We only promote the finest ladies of highest calibre to ensure you always make the right escort choice. Furthermore, many of our girls have been educated to a very high standard and come from excellent backgrounds from all over the world. Generally they are all very well-travelled and independent women, despite their youth. These girls are the cream of the crop and in addition to their obvious beauty they have warm and engaging personalities.